A Handful Of Covers

Here are some tasty little cover tunes. I don't have time to write today so here's the music - maybe more words later!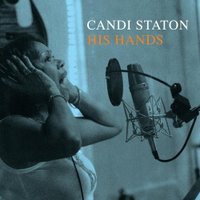 Candi Staton does Merle Haggard's You Don't Have Far To Go on her new LP His Hands. The album is produced by Lambchop's Mark Nevers, and is a great set of bittersweet, soulful tunes that sees Candi make a strong return to secular music. Highly recommended.



The Magic Numbers do The Smiths' There Is A Light That Never Goes Out from Q Magazine's Best Of 86/06. A fantastic version of this most miserable of miserable Morissey/Marr tunes. Because of the sweetness of the vocal harmonising and the gentleness of the arrangement it doesn't sound quite as bleak as the original.


Gotan Project do Ry Cooder's Paris, Texas on their new album Lunatico. A nice bit of moody soundtrack music from these Argentinian tango revisionists.


Steve Wynn does Ray Davies' This Strange Effect, from Mojo Magazine's The Modern Genius Of Ray Davies. This is just a flat out rocking version from the former Dream Syndicate guy.