The Glasgow School
This week @ SIART is all about remastered reissues. To kick it off in grand style I give you one of Scotland's finest,
Orange Juice
.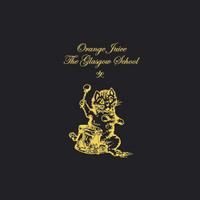 Edwyn Collins and his band were part of the early '80s "Sound Of Young Scotland". They released a handful of singles on now legendary indie label Postcard Records, where they were label mates with Josef K, Aztec Camera and The Go-Betweens. Domino Recording Co. has lovingly compiled all of the music they recorded for Postcard - the singles, b-sides and the unreleased album. It's brilliant stuff - a mix of VU riffage, disco beats, post punk and art rock and a healthy dose of Northern soul. Edwin's lyrics are sharp and funny and very self deprecating. I love this band - their unique jangle has always captivated me. I missed out on these recordings the first time around - the first OJ record I ever bought was their Polydor debut
L.O.V.E...Love
. I continue to be a fan of the old stuff, and have enjoyed Edwyn's solo records too. He's had a rough year, having suffered a cerebral haemorhage in February. He's in recovery. Enough of the sad stuff, though. If you like what you hear go and buy the CD - it's beautifully packaged with great liner notes, and the tunes are all good. Enjoy.
Lovesick
Consolation Prize